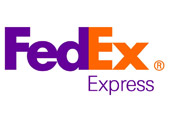 Remember the big suck in the school yard who would take his ball and go home if he didn't get his own way. Meet FedEx.  According to the Wall Street Journal, the delivery company has threatened to pull a huge order for new planes, which would be  a big boost to the economy, if the government carries through with a plan to move the company under the jurisdiction of the National Labor Relations Act (NLRA).   What's the problem with the NLRA, according to Fed Ex?  It is easier to organize unions under the NLRA than the RLA, because smaller bargaining units are permitted.  
To be honest, it was news to me that it wasn't already covered by the NLRA.  Apparently, it is covered by the Railway Labor Act because, historically, it was an airline (it is much more than an airline now).  On the other hand, its direct competitor, UPS, is covered by the NLRA.  So, insofar as it is true that Fed Ex would be a greater risk of unionization under the NLRA, the government has helped Fed Ex remain non-union by treating it differently than its competitors and by making it more difficult for its employees to exercise the right to collective bargaining.  Fed Ex claims that simply being under the NLRA (which applies to the vast majority of US workplaces) would "cripple the company".  
Oh brother. Every time a North American government talks about improving access to collective bargaining, the business community whine and complain that the entire economy will crumble.  We saw that in Ontario during the early 1990s when the NDP made some relatively modest changes to the Labour Relations Act. Keep in mind that the NLRA is a lousy model for encouraging unionization.  America has the lowest unionization rate of any advanced economic country in the world.  Less than 12% of workers are unionized in the U.S., and the number drops well below 10% when we consider only the private sector.  So its a bit rich to argue that the NLRA will result in mass unionization of Fed Ex.  True, the proposed reforms to the NLRA may be a boost to organizing.  But note the underlying theme in Fed Ex's position:  it is that if its workers were covered by a model that actually makes it possible to unionize, loads of them would opt to join unions, and this would cut into Fed Ex's profits.
What does it say about a company's human resources strategy when the company publicly acknowledges that the only reason its employees are non-union is that the state's model for union organizing effectively prevents unionization?  Here's a thought:  if Fed Ex is such a lousy employer that its employees will go rushing into the arms of a union once that option is available, then maybe Fed Ex really ought to be unionized.  What do you think?